By Kiirtaara Arvind
Tis the start of a new year, therefore the start of birthdays, anniversaries, farewells etc.
Exchanging gift is a crucial, if not common part of any relationship especially romantic relationships (despite the whole notion of "relationships are not meant to be materialistic"). There are quite a few unspoken rules when it comes to gift buying. For example, you may want to buy each other gifts that cost somewhat similar and of good quality. Gifts are a symbol of thoughtfulness; therefore, it should serve proper purpose. Gifts are best when a lot of thought has been put into it.
Given living these days, we are all honestly too busy to buy a proper gift that has all the criteria stated above. But we still want something perfect and meaningful. You feel me?
Which is why we have done the thinking for you! Presenting to you the ultimate care gifts for your man this 2019.
Frank Body the Star Crossed Lovers Kit
Let's be honest, dry chapped lips can be quite a turn-off for some of you Juliets. Hence why Frank Body's the Star Crossed Lovers Kit will be an ideal Christmas slash New Year's gift for your star-crossed lover. Convenient and travel-easy, the kit contains the following;
Lip scrub
15ml of natural wonder to combat chapped lips. Its key ingredients include coffee, raw sugar, cold-pressed macadamia oil and ethically-sourced beeswax, all sourced for its own strengths and properties towards the common aim of buffing chapped lips to all-round smoothness.
Lip balm
With dry lips comes the responsibility to moisturize. This 15ml lip balm works hand-in-hand with the lip scrub by providing the lips with all the hydration it needs. Multipurpose and petroleum free too. You can even use it on your cuticles, brows or dry patches.
It may be a rough start for your man but you will be guaranteed a smooth end.
Lush Cosmetic's The Night Before Christmas Gift
Twas the night before Christmas with Christmas lights gleaming bright, a nice romantic bath for two will make everything just right. The decision lies on one of two;
Golden Wonder Bath Bomb
If scent is what matters, immerse yourselves in this sweet orange and lime oil for a tangy uplift of the Christmas mood. Glowing skin and mood guaranteed.
Shoot for the Stars Bath Bomb
Your wish upon a star come true. Swirl in a galaxy of cobalt blue infused with cocoa butter, almond oil and creamed coconut with the love of your universe. Soft, moisturized skin guaranteed.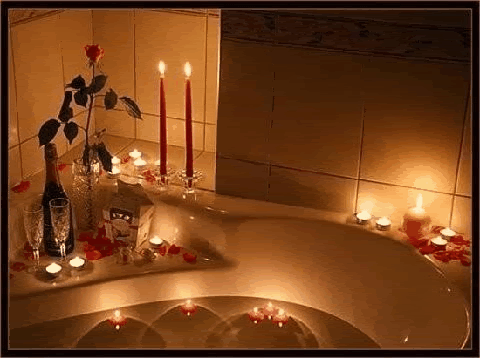 ohhlalaa...
The Night before Christmas by Lush Cosmetic is gift for your man (and for you)
Curve Crush by Liz Claiborne, 4 Piece Gift Set for Men
We are all suckers for the fresh out of the shower smell when you snuggle up close to your husband. Guess what? They have a cologne that can induce the same effect! Curve Crush by Liz Claiborne will be a neat gift for men. It doesn't even need wrapping because it comes in such nice packaging. This is not just another cologne set for your man, it is one you get to enjoy too!
L'Homme Libre by Yves Saint Laurent, 2 Piece Gift Set for Men
A nything from Yves Saint Laurent is always a classy gift for men. The L'Homme Libre comes with a 3.3oz EDT Spray and 3.3oz All-Over Shower Gel. Woody muskiness, further enhanced with nutmeg and pink pepper for the ultimate masculine sensuality. Furthermore, it is enriched with vetiver and patchouli notes, with a hint of leather. This gift set is extremely worth its price, given the quality and price offered.
Cosrx will be the ultimate gift set for your man, having him feel like a K-Pop star in no time! Cosrx is a Korean homegrown skin care brand, which products are usually infused with skin enhancing ingredients such as snail mucin and yeast ferment. Comprising of three products, each product has been handpicked for your man's skin benefit.
Cosrx AHA /BHA Clarifying Treatment Toner
This AHA/BHA Clarifying toner is a gentle clarifying toner for your man's complexion. It is said to effectively help with clearing acne scars as well as combat whiteheads or blackheads on the skin. Ideal for dry flaky skins due to its highly moisturizing properties.
Cosrx BHA Blackhead Power Liquid
Source : The Skincare edit
The Cosrx BHA Blackhead Power Liquid is said to be effective in combating dirt and blackheads. Ideal to be used as a day or night moisturizer because it is light on the skin. Your man will have bright and silky skin in no time.
Cosrx Low pH Good Morning Gel Cleanser
This light foaming cleanser is ideal as his daily morning cleanser. Thirty seconds daily is all your man needs for a pore-free complexion. Also, it is suitable for all skin types.
Glow Recipe Jullai Holiday Set
Bestow upon your man the gift of glowing skin this new year with Glow Recipe Jullai Holiday Set. The set includes 2 different toners; Jullai Super 7 Moisture Essence Oil Toner and Jullai Super 12 Bounce Essence Oil Toner, as well as 2 different oils; Jullai Super 12 Bounce Thin Oil and Jullai Super 12 Bounce Thick Oil. All of which is infused with superfood to provide the ultimate skin health for your man. It is packed with anti-oxidant, hence suited as an anti-aging, firming and moisturizing "supplement" for your man's skin. All he needs to ensure is that he sticks by the regime!
Santa Belly Shower Jelly
Men are generally not very fussy when it comes to bath soaps or shower gel which but their girlfriend/mom/wife/sister sure are!
If you are looking to buy your brother/boyfriend/husband/father something for their shower time but unsure if you would want to get them a bar soap or shower gel, Lush Cosmetic have the perfect in-between for you. The Santa Belly Shower Jelly! Infused with star anise, fresh apple and grape juice with soft seaweed base, this jelly soap guarantees bright and clean skin.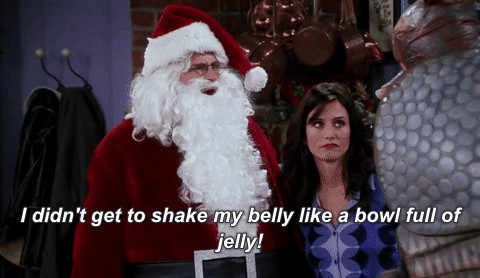 Now you do, Chandler.